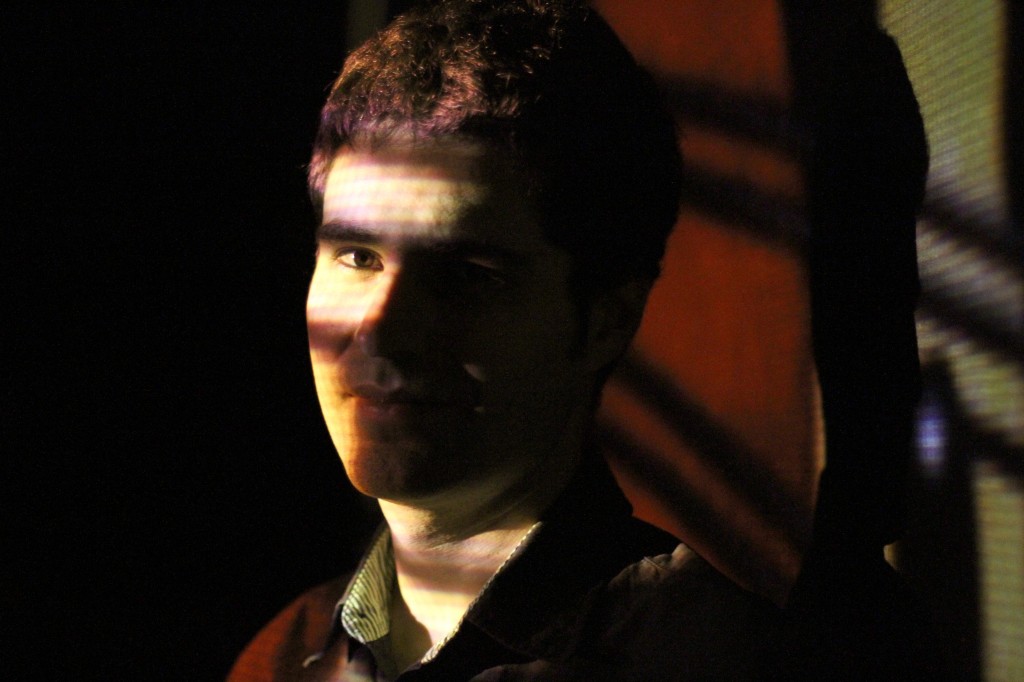 Colombian pianist and composer Ricardo Gallo has published five albums under his name. He leads different projects that relate aspects of Colombian traditions to contemporary musical expressions, and performs with several improvisational groups.
His main projects are his quartet that he leads since 2004 in Bogotá with some of the best musicians from Colombia's scene: drummer Jorge Sepúlveda, bassist Juan Manuel Toro, and percussionist Juan David Castaño. With them he has developed original compositions and a way of improvising that integrates an avant-garde and free language with rhythmic and melodic elements from Colombian traditions. Ricardo Gallo Cuarteto has released three albums: "Los Cerros Testigos" (December, 2005), "Urdimbres y Marañas" (December, 2007), and "Resistencias" (October 2010), all of them with great critical acclaim both in his country and abroad. These three albums have been published under the catalogue of the musician's collective "La Distritofonica", from Bogotá.
In New York he leads since 2007 the group Tierra de Nadie, with musicians such as trombonist Ray Anderson, saxophonist Dan Blake, bassist Mark Helias, and drummers Pheeroan akLaff and/or Satoshi Takeishi. This quintet/sextet performs compositions conceived as a sort of imaginary folklore, providing space for contributing musicians to inhabit freely. With this group he published the album "The Great Fine Line" in November 2010 under the portuguese label Clean Feed Records.
_____________________________________________________
Compositor y pianista bogotano, ha publicado cinco álbumes bajo su nombre. Lidera varios proyectos donde relaciona diversos aspectos del folclore colombiano a expresiones musicales contemporáneas y también interpreta en varios grupos improvisativos.
Sus principales proyectos son su cuarteto que lidera desde 2004 en Bogotá junto con algunos de los mejores músicos de la escena de la ciudad y en Nueva York dirige desde el año 2007 el grupo "Tierra de Nadie".
Ha interpretado su música en Perú, Puerto Rico, Canadá, Kenia, varias ciudades de Estados Unidos principalmente en Nueva York en diversos escenarios, en festivales en Colombia como Barranquijazz, Festival de Jazz de Manizales, Festival de Jazz del Teatro Libre y Jazz al Parque en Bogotá, y en la mayoría de los principales escenarios de Bogotá (Teatro Colón, Auditorio Fabio Lozano, Museo Nacional, Sala Otto de Greiff, Auditorio Skandia, Auditorio Pablo VI de la Universidad Javeriana, Auditorio Olav Roots de la Universidad Nacional, Auditorio Mario Laserna de la Universidad de Los Andes, Fundación Gilberto Alzate Avendaño, El Anónimo, Matik-Matik, entre otros).