La Quinta del Lobo
La Quinta del Lobo is an interdisciplinary performing arts ensemble established in 2010 in Bogotá, Colombia.
Their works explore the possibilities that emerge from a dialogue between the arts and technologies that define our era. Their aim is to bring together a broad range of creators (visual artists, musicians, dancers, designers, architects, engineers, etc.), in order to create interdisciplinary projects.
Their first play "Vanitas Libellum" premiered in 2012 and it has been featured in festivals y Colombia, Perú, Brazil, Argentina and Hong Kong. In 2016 they premiered a large scale production called "The Mangrove Tales" winner of the grant for large scale productions from the Institute for the Arts from Bogotá, (IDARTES), they also received the Southern Exposure grant from MidAtlantic arts foundation to tour the US in 2016.They are now working on Hybris, their 3rd production.
* The Vice-Rector of Research and the Arts and Humanities Faculty of the Universidad de los Andes, fund La Quinta del Lobo's projects.
________________________________
La Quinta del Lobo es un ensamble interdisciplinario de artes escénicas, establecido en 2010 en Bogotá, Colombia,
Sus obras exploran las posibilidades creativas que se generan a partir de los cruces entre las artes y las tecnologías que definen nuestro tiempo. Sus propósito es involucrar un amplio rango de creadores (artistas visuales, músicos, bailarines, diseñadores, arquitectos, ingenieros, artesanos, etc.)
Su primera obra: "Vanitas Libellum", se estrenó en 2012 y ha participado en muestras y festivales en Colombia, Perú, Brazil, Argentina y Hong Kong. En 2016 estrenaron "Cuentos de la Manglería", obra ganadora de la Beca para producciones interdisciplinarias de gran formato IDARTES, Teatro Mayor y Teatro Jorge Eliécer Gaitán. Acutualmente se encuentran trabajando en su tercera producción titulada Hybris.
*La Vicerectoría de Investigación y la Facultad de Artes y Humanidades de la Universidad de los Andes apoyan los proyectos de La Quinta del Lobo.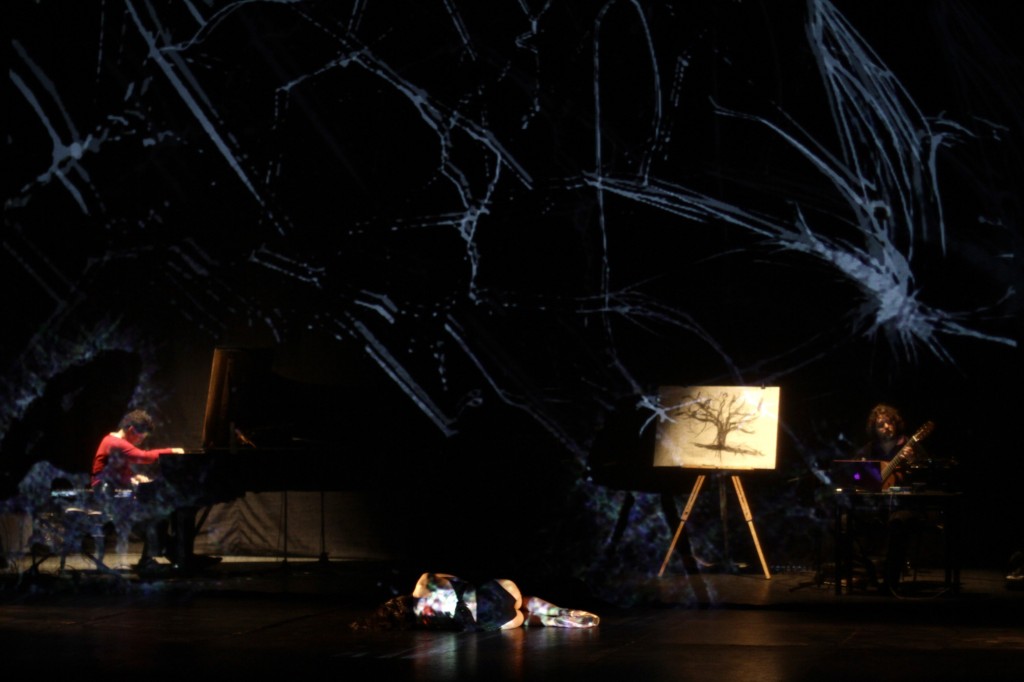 photo: Carmen Gil Vrolijk