La Quinta del Lobo
La Quinta del Lobo, "Wolf's Fifth", is an interdisciplinary group integrated by artists with experience in the field of electronic arts, music and dance. They began their collaboration in 2010, their first play "Vanitas Libellum" premiered in 2012 and it has been featured in festivals y Colombia, Perú, Brasil, Argentina and Hong Kong.
They are now working on their second play "The Mangrove Tales" due to premiere in 2016. They were recently granted an award for performing arts from IDARTES for large scale productions, they also received the Southern Exposure grant from MidAtlantic arts foundation to tour the US in 2016.
* The Vice-Rector of Research, at the Universidad de los Andes, funded "Vanitas Libellum".
________________________________
La Quinta del Lobo es un grupo interdisciplinario conformado por artistas de amplia trayectoria en el campo de las artes electrónicas, la música y la danza. Su reunión se da en el año 2010 y en 2012 estrenaron "Vanitas Libellum"; acutualmente se encuentran trabajando en Cuentos de la Manglería.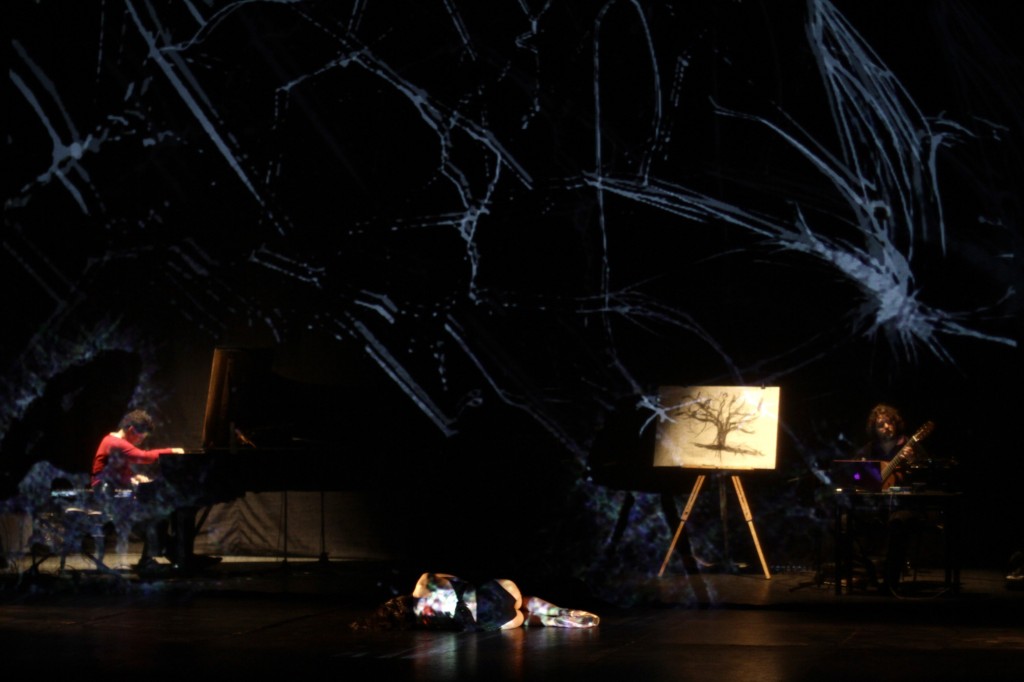 photo: Carmen Gil Vrolijk